Antigua and Barbuda:

Weather Overview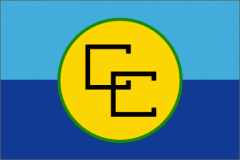 About Antigua and Barbuda
Capital: St. John's
Area: 443km2
Population: 69,000
Currency: Dollar (XCD)
About Antigua and Barbuda
is a holiday destination unlike no other, (though the other <?xml:namespace prefix = st1 ns = "urn:schemas-microsoft-com:office:smarttags" />Caribbean islands do come close!) Lying in the Leeward islands, Antigua is the main island of the country Antigua and Barbuda. Antigua, in particular, is the most developed of the Leeward Islands, part owed to the successful tourism industry and part owed to the large amounts of offshore bank accounts held in the region! It is also the largest of the Leeward Islands, with 281 square kilometers of island paradise, its northern counterpart Barbuda sits at a smaller 160 square kilometers. <?xml:namespace prefix = o ns = "urn:schemas-microsoft-com:office:office" />
Across both islands, there is very little seasonal variation with a fairly typical tropical marine climate. Rainfall can vary greatly across year to year, and in Antigua due to lack of rivers across the island and the large amounts of deforestation this has lead to the island often suffering long droughts in some years.
However, when there isnât a period of drought you can expect a rainy season from about mid September through until November. During this period there is generally a daily shower, which can vary from blink-and-you-miss-it, to a few hours of afternoon showers. However one thing that you can be sure of is that after the rains you are met with beautiful clear skies and a pleasant slight drop in the temperature.
The rest of the year stays pretty much the same, the cooler âwinterâ months bring  daily average highs of 27 degrees Celsius and the summer months see barometer often reaching into the 30âs for many days and often weeks.
The âwinterâ is generally classed as December through until March, though the temperature only drops by a few degrees which means the sun is still shining and the beaches are still packed- making it a great winter getaway for those in the northern hemisphere wanting to escape their long cold winters.
If traveling to Antigua and Barbuda, or anywhere in the Caribbean, during the months of June to November it is highly recommended to continually check the weather forecasts as this is the hurricane period. Antigua itself isnât hit nearly as hard as other regions in the Caribbean, though it is best to be kept in the know and be aware of the local hurricane procedures.
Antigua
Antigua literally has a different beach for every day of the year! With an amazing 365 breathtaking beaches and a year round near perfect climate- you really can escape to Antigua at any time of the year.
St Johns is the island's capital, and its magnificent skyline can be seen as you approach the island by boat. The White Towers of the St Johns Cathedral are one of the towns most popular tourist destinations.
See here for weather conditions in St Johns.
Unlike its neighboring counterparts, Antigua doesnât host a central mountain range- with its more âmountainousâ areas lying along its high rocky coast. The high coast is quite breath taking in parts, with bays jutting in and out and providing for amazing, natural sheltered harbors.
It is these natural harbors that make Antigua a popular destination for those with a sea-faring bone in their body! (Or just access to a luxury yacht!)
The most famous port on the island is the English Harbour, which is well known for providing a protective shelter during storms. Sitting within the Nelsons Dockyard National Park, the area was originally developed as a British Navy Base, but not the restored naval base is a popular and interesting tourist destination. Completely restored to its standard when it was closed down back in 1889, Nelsonâs Dockyard is now the only Georgian dockyard in the world.
During the world famous Antigua sailing week, this area, along with Antiguaâs many bays become filled with glamorous boats and yachts from all over the world which flock to the island to be part of the exciting and alluring regatta.
Due to the constant trade winds and the many quite harbours, Antigua has long been a popular spot for those with a knack for boating. Even if you donât quite have the boating skills, the main port in the capital of St Johns is especially deep- making it a perfect destination for enormous 5 star cruise liners.
Its not just boating that brings tourists to the island- its also long famed for its devotion to cricket! Antigua was one of the hosts in most recent Cricket World cup, and Cricket season explodes over the island from January to June each year. If cricket is the reason you are heading to Antigua- then put July 11th to 24th of this year (2009) in your calendar- as this is when the 6th Annual International Police Cricket Festival takes place!
Barbuda
Barbuda has weather conditions much the same as Antigua- in fact, almost exactly the same. Through Antigua can have a tendency to be a tiny be drier across the year. Barbuda is not quite the hub of activity that Antigua is, though it is by no means less beautiful. Parts of Barbuda are relatively undeveloped- so much so that as you explore around you may wonder if anybody actually lives on the island!
Barbuda only has a relatively few number of accommodation options, though the works in its favor as it means the island has been kept free of the tourism masses that have taken over many other Caribbean islands.
Barbuda can be reached in 3 hours from Antigua, or a short 20 minute flight and is a perfect day get away if you want to get away from the comparatively more cosmopolitan and âhappeningâ Antigua. See here for current weather conditions in Barbudaâs capital, Codrington Village.